**Texas Adjuster License Training is not available at this time. CE credits for Xactimate training are no longer offered.
**
Need customized, on-site Xactimate software training for your company?   Let us provide custom training for your restoration company or roofing sales staff. Please use the contact form to inquire about available dates and costs.
"Xactimate For Roofers"
Date: May 21, 2013
8:30 am-5:30 pm
@Bridgeport Public Library Conference Room
2159 US Highway 380
Bridgeport, TX  76426
[note]
One Day
Xactimate Workshop Topics Include:

How to Customize Software Preferences
Add Your Company Logo to the Estimate
How To Create Macros To Save Time
Overview of Tools and Wizard Functions
Xactimate Sketch Basics
Simple & Complex Roofs
Line Item Estimating,  Step-by-Step
[/note] [note color="#f6f5f4″]
Enroll Early To Secure Your Seat!
(click below to purchase on a secure payment page)
One Day Xactimate Workshop $197
DISCOUNT:  $147 thru May 17 – use coupon code MAY147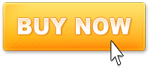 [/note]
[divider ="0″]Why Train With Us?
Joel Yeatts is Xactimate Level-3 certified. Forget information overload! Joel teaches only practical, field-tested techniques and methods to improve productivity and accuracy.
[note color="#f6f5f4″]Questions ? Call us now 972.837.8621 [/note]
[divider ="0″]One Day Xactimate Workshop (8 hours) $197

**EARLY REGISTRATION DISCOUNT: Save $50!
Register By May 17th!** Coupon code MAY147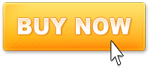 [divider ="0″]
Disclaimer: NOT affiliated with, nor endorsed by, Xactware Solutions, Inc.
Return home – InsuranceAdjusterTraining.net
Save